BLOG/NEWS
VIEW LADIES T-SHIRTS | VIEW LADIES TANK TOPS | VIEW LADIES LONG SLEEVE | VIEW YOUTH TEES | VIEW TOTE BAGS | VIEW EARRINGS
VIEW MENS COLLECTION | VIEW HIS/HER'S COLLECTION
Thank you for taking the time to stop by. Your visit is appreciated.
WHAT'S

Here are some updates to the collection.
New earrings available! VIEW EARRINGS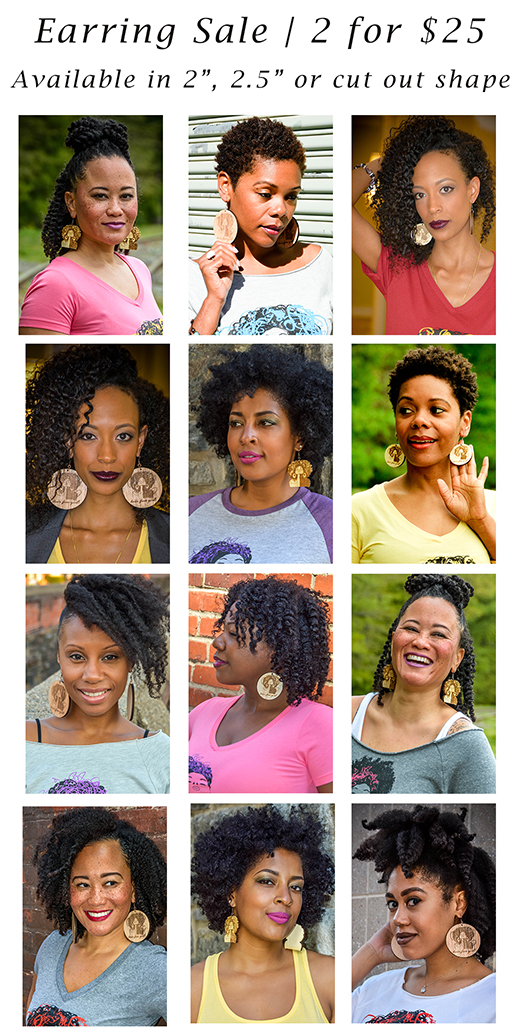 New youth and toddler tees have been added. VIEW YOUTH TEES

Mens shirts now available. VIEW MEN'S COLLECTION

His & Hers Collection now available. VIEW His & HERS COLLECTION
New colors and styles added for 2017.
Browse the current collection

Stay up-to-date on where @hairfreegirl will be vending on the EVENTS page
The Hair Free Girl Collection (including shirts for Men)